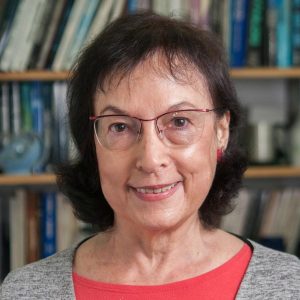 The Technion MBA program was one of the first MBA programs in Israel, and is unique in its focus on entrepreneurship, innovation, and technological management, which are the core strengths of the Technion. The Technion MBA program benefits from the rich ecosystem of the Technion, and in particular, the Faculty of Industrial Engineering and Management, which incorporates several important research centers, including the Bronica Entrepreneurship Center, the Knowledge Center for Innovation, and the Cognitive Robotics Lab.
Our goal is to educate our students in how to cope successfully as managers with the challenges of global innovative business—launching new enterprises, promoting innovation and entrepreneurship within organizations, and fostering the growth of new and mature companies, based on a keen understanding of the changing local and global business environments. We provide our students with formal knowledge in management theory and practice, develop their ability to identify new challenges and opportunities, and equip them with advanced tools for making decisions and managing entrepreneurial and innovation processes.
In 2017–2018, we are launching two new program tracks: one in artificial intelligence, data analytics, and electronic commerce; and the other in entrepreneurship and innovation. Both tracks provide a response to changes that are affecting the business environment. The track in artificial intelligence, data analytics and electronic commerce allows students to specialize in business data analytics, which involves managing and gaining insights from the big data accumulated by organizations and companies, a process that is now critical to their success. The focus in this track is on the study of methodologies of data analysis and decision making that help managers translate business problems into problems that can be solved by data analytics. The second track opens a window onto the world of entrepreneurship, in terms of both new enterprises and intra-organizational entrepreneurship, and its various aspects—identifying opportunities, getting the enterprise off the ground, fundraising, managing intellectual property rights, negotiating, and more.
In addition, the new academic year will see the launch of the Technion's Start-Up MBA Program, which combines MBA studies with a supportive environment for establishing and developing start-up enterprises. Start-Up MBA is a two-year program aimed at students with the passion to develop an idea for a start-up. It offers a Technion support network of world-class scientists and engineers, mentoring from businesspeople with extensive global experience, and in-depth studies toward an MBA degree.
The Technion MBA program maintains a network of international partnerships with leading management schools around the world, including the Global Network for Advanced Management (GNAM) with Yale University in the United States, ESCP in Paris, and Shantou University in China. These partnerships offer unique opportunities for our students to develop a truly global perspective of management, innovation, and technology in business.
Students on the Technion MBA program have strong academic backgrounds, and rich and diverse professional experiences, working in technology and knowledge-driven companies. This diversity and excellence play an important role in the program, which fosters mutual learning and collaboration. We expect our
alumni
 to play leading roles in innovation and in driving forward Israeli industry.
If you also have a record of academic and professional excellence, and are looking to take the next step up in your career, I encourage you to apply to join our community of outstanding students and alumni.
To all our students and alumni, I wish you success in your studies and in your professional careers. I have the confidence in your abilities, and I look forward to hearing of your accomplishments
Professor Miriam Erez
Vice-Dean, Technion MBA Program